Ebook: The Essential Guide
Predictive Maintenance for OEMs just got a lot easier
Get industry 4.0 insights and learn how to build a more sustainable operation.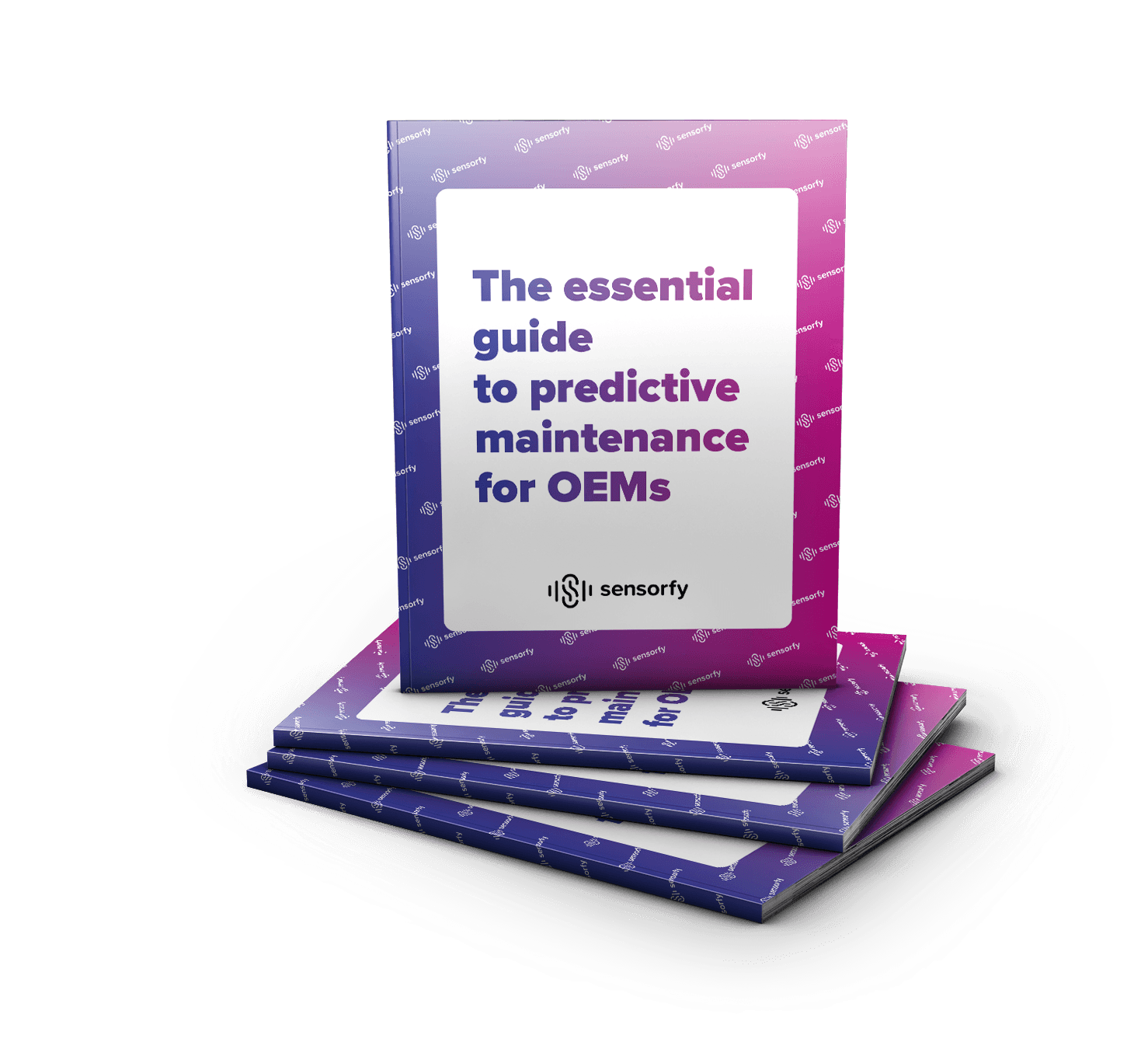 Download Now - Free
Get access by submitting the form.
What you'll learn from this ebook:
Types of maintenance
What maintenance strategies are out there and how do smart assets benefit your Overall Equipment Effectiveness (OEE)?
Potential pitfalls
Get an overview of the practical and mental hurdles manufacturers need to overcome when adopting predictive monitoring.
Calculating ROI & TCO
Get insight in all the costs and gains of your industrial maintenance strategy, and build your own business case.