EBOOK: Predictive Maintenance from Scratch
A step-by-step guide to getting started with predictive maintenance
Interest in predictive maintenance for machine operators is growing rapidly in the industry, thanks to advancing digitalization, the rise of Industrial Internet of Things IoT. Time for you to learn how to implement predictive maintenance to leverage the power of data.
Our framework for predictive maintenance implementation addresses the complete process, from quick scan to scale-up. Download the Ebook now and get started with predictive maintenance.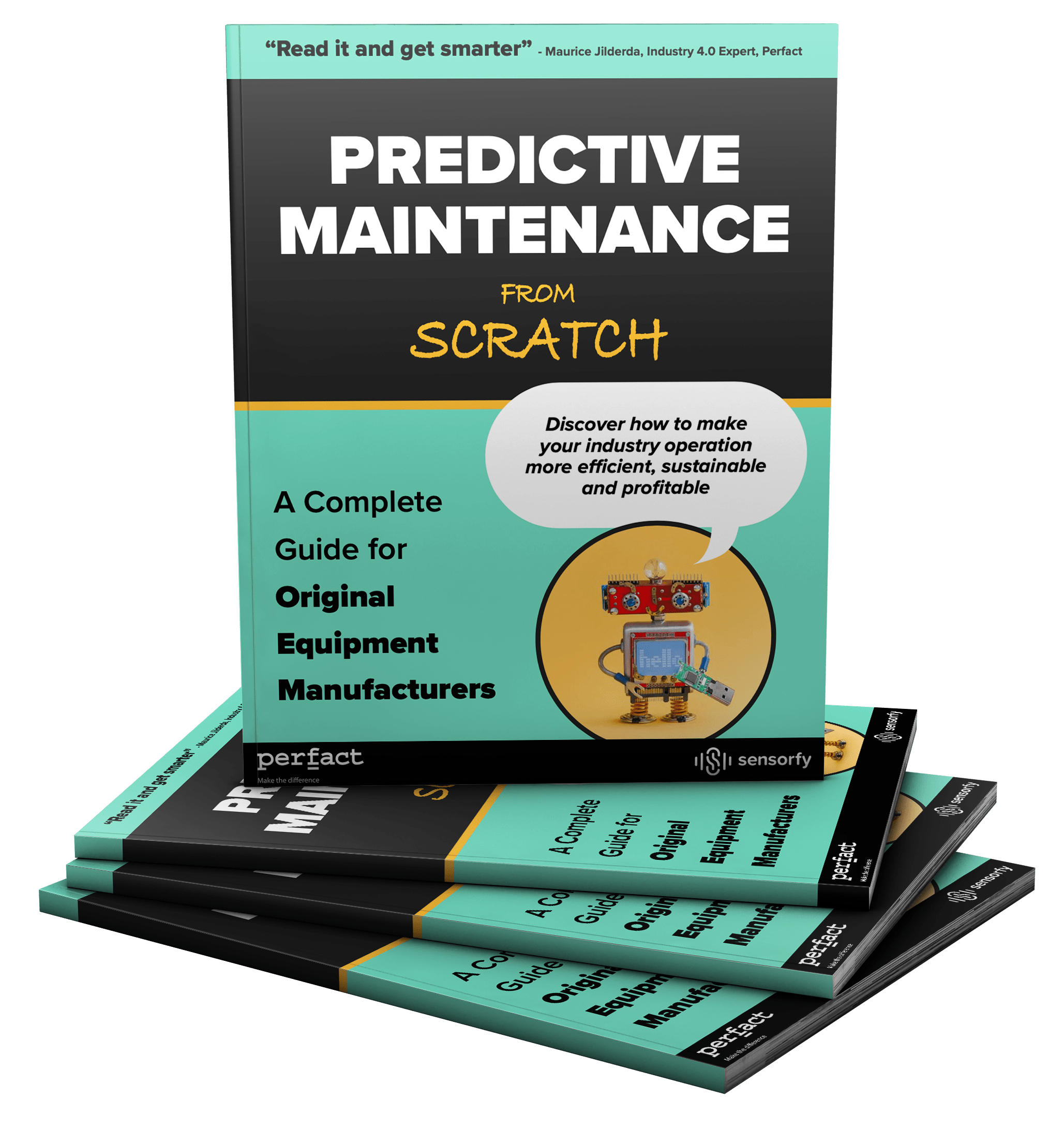 How to implement predictive maintenance?
In this ebook we'll take you by the hand with a complete framework on how to implement predictive maintenance. It addresses the entire process, from quick scan to scale-up, and divides it into three main stages: Connect, Predict, and Accelerate.
We explain this framework and illustrate its application in three concrete cases
One with an OEM and

Two with asset owners
All cases succeeded in reducing downtime and improving efficiency, thus capitalizing on the promise of predictive maintenance. Grab your guide copy today by filling in the form and get started!
Download the Ebook for free
Learn how to implement predictive

maintenance

from industry experts
Perfact Group in collaboration with Sensorfy
Perfact Group and Sensorfy have joined forces in bringing you industry 4.0 expertise: to better serve customers who are considering adopting predictive maintenance. Sensorfy develops technological solutions for implementing predictive maintenance, thus building the world's most accurate predictive technology. The Perfact Group has extensive experience in industrial consultancy and combines knowledge, people, and technology to help organizations and people to improve fast and efficient. Together, we cover the strategic, tactical, and operational phases of predictive maintenance implementation.
These leading innovators rely on our knowledge